Ancel Scanners are professional OBD2 code reader & scanner.The Ancel Scanners are released by Ancel Company.Ancel is a specialized manufacture of automotive OBD2 scanner products.Ancle Co.Ltd focus on cost-effective & powerful OBD2 scanners.Ancel Scanner combine industry knowledge,manufacturing experitise and technological innovation to offer a broad portfolio, including OBD2 code readers, battery testers, jump starters and other auto tools for the benefits of our customers. Our outstanding customer service helps achieve the best quality throughout our marketing strategy.
Ancel AD210 Introduction:
Ancel AD210 Scanner is basic version OBD2 scanner released by Ancel Co.Ltd.Ancel AD210 may not work on some special cars without OBD2 portocols.It works on all 1996 US-Based, 2000 EU-Based and Asian cars, newer OBD II & CAN domestic or import vehicles.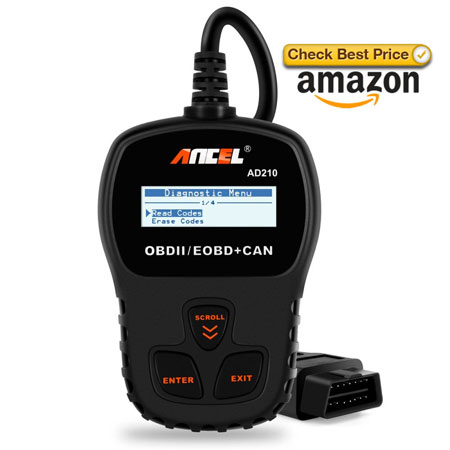 Or read the detail product info here:Ancel AD210
Ancel AD310 Introductions:
Ancel AD310 Scanner is the update version of Ancel AD210 scanner.Ancel AD310 have same main functions as AD210,but Ancel AD310 have more functions,such as read live data stream,view freeze frame data.Ancel AD310 is affordable and useful scanner for DIYer or technicians,it add some more useful features.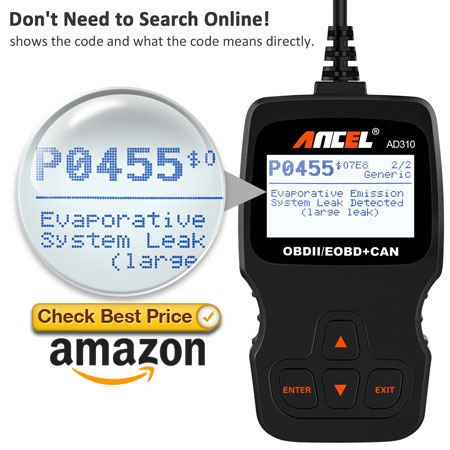 Or read the detail product info here:Ancel AD310
Ancel AD410 Introduction:
ANCEL AD410 is a great upgrade from the more basic car code reader, read and erase codes when the check engine light comes on. It shows real-time live data reported by the ECU, engine temperature, O2 sensor readings etc. Even a beginner can use this unit to find out what the problem is, saves the trips to mechanic.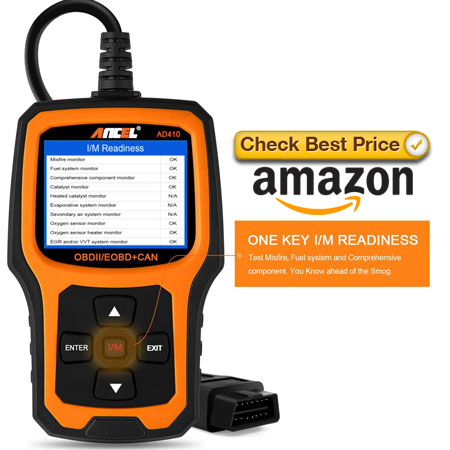 Or read the detail product info here:Ancel AD410
Ancel AD510 Introduction:
ANCEL AD510 is a professional Diagnostic Scanner adapted to almost all Europe, Asia, US car Model. Auto-adapted fuill protocols, making the scanner can easily enter car ecu with widest vehicle compatibility. It can do the function like read/ Erase Fault codes, Graph live data display, retrieve vehicle information, O2 Sensor Test. With the color screen, and troubleshotting tips gideline, which is very easy and helpful for diagnose the root of problems for technician /DIYers, save your time and fees.
Or read the detail product info here:Ancel AD510
Ancel BA101 Inroduction:
Ancel BA101 is a professional 12V 100-2000 CCA 220AH automotive load battery tester digital analyzer bad cell test tool for Car / Boat / Motorcycle and More.Ancel BA101 can scan faster and indicates test results directly,even a freshman is available to use this device to analyze any 12v batteries healthy,tell you everything about the battery.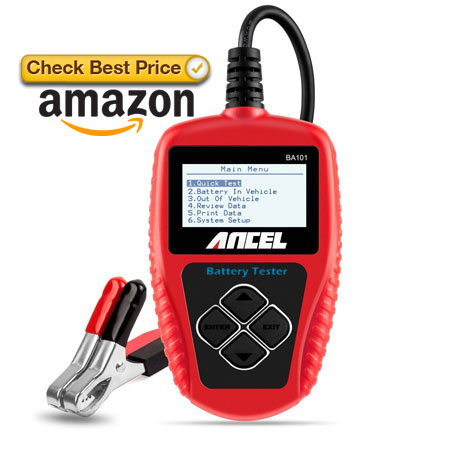 Or read the detail product info here:Ancel BA101
Ancel BD100 Introduction:
Ancel BD100 is a OBD2 scanner,built-in latest and stable Bluetooth module, works with ALL Bluetooth enabled Android devices ONLY, not competiable with IOS devices.It can read and erase trouble codes for the check engine light, both generic and manufacturer specific codes, show code means as well, no need to search online! Get real-time sensor data on your mobile devices, such as EOT, RPM, Speed, DPF Temp, Balance Rates, O2 Readings, emissions testing and more.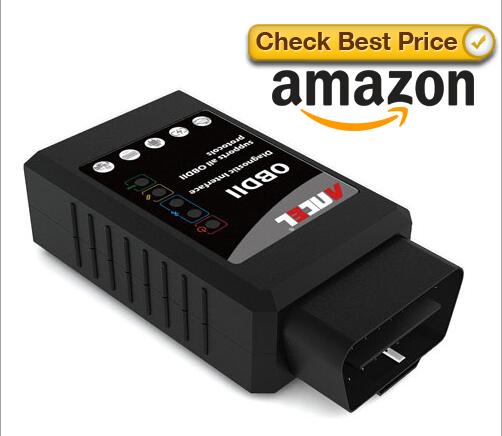 Or read the detail product info here:Ancel BD100
Ancel BST100 Introduction:
Ancel BST100 is a cheap and useful 12 volt digital car battery tester.It is a portable and lightweight,designed for 12 volt lead acid batteries only!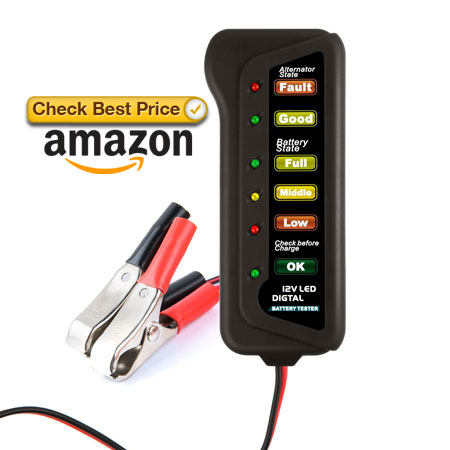 Or read the detail product info here:Ancel BST100
Ancel BST200 Introduction:
Ancel BST200 battery tester is a professional battery tester,adapts currently the world's most advanced conductance testing technology to easily, quickly and accurately measure the actual cold cranking amps capability of the vehicle starting battery, healthy state of the battery itself, and common fault of the vehicle starting system and charging system, which can help maintenance personnel to find the problem quickly and accurately, thus to achieve quick vehicle repair.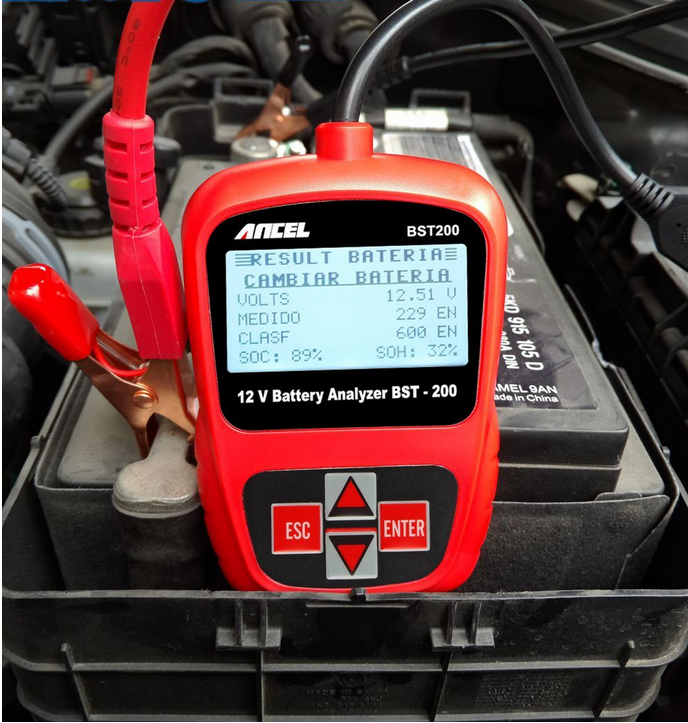 Ancel E-Power 100 Introduction:
Ancel E-Power100 car jump starter is designed for gas engines up to 5 liters and diesel engines up to 3 liters for vehicles, boats, motorcycle, lawn mowers and more. And recharged as a power bank on your personal devices like smart-phones, cameras, tablets, PSP etc as well.
Ancel HD500 Intrduction:
ANCEL HD510 is a professional Automotive Diagnostic Scanner for both cars and trucks. For cars and light trucks, it supports all obd2 protocols (J1850 PWM, J1850 VPW, ISO9141, KWP2000 and CAN ), helps to read and erase fault codes, graph live data display, retrieve vehicle information, EVAP Test, O2 Sensor Test and so much more; For Trucks, it supports standard truck protocols ( J1578, J1939 and J1708), easily to read codes for check engine light, oil light, transmission, brake etc and shows live data.