Ancel BST 100 12 V Car Battery Tester
Ancel BST100 Descriptions:
Portable and lightweight, designed for 12 volt lead acid batteries ONLY.
6 LED lights indicate Alternator and battery state, check before charge and overload display.
Alternator state – accelerate the engine to 2000 rpm, when the green light is on, the charging status is ready.
Battery check – indicates the percentage charging of the battery.
Charged state – when green light is on, the battery is already fully charged.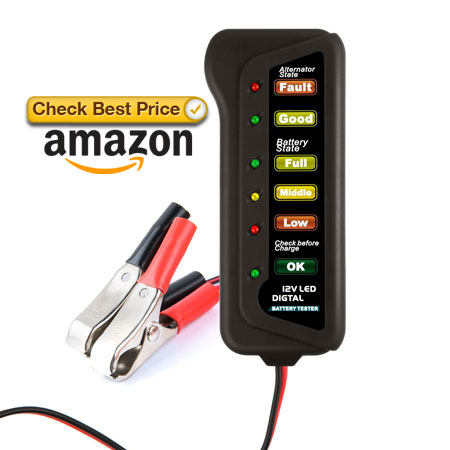 Ancel BST 100 Battery Tester Reviews:
Review1 from amazon.
Works as advertised. Very happy with this product
Review 2 from amazon
Item was as expected and received quickly.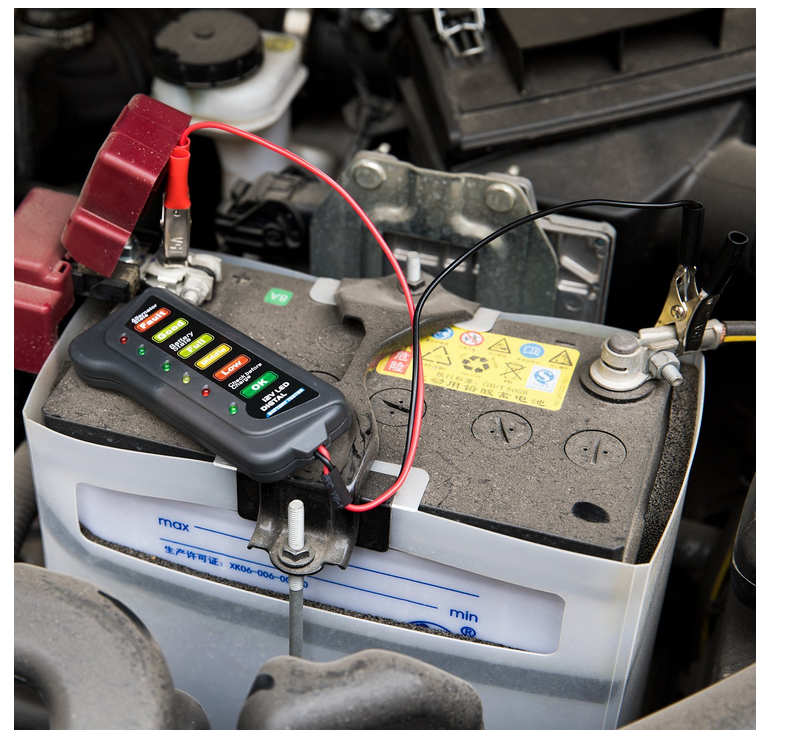 How to use Ancel BST 100?
Connect clamps with battery correctly,turn on engine,accelerate to 2000 rpm.
These lights would indicate if alternator works well.If the fault light lit up when the alternator.
Turn off engine.
These lights indicate if the battery is already fully charged
Turn off engine
This light indicates if the battery could be charged.When voltage drop to 10V,the battery would be dead and can Not be re-charged anymore.