Ancel FX1000 OBD2 All System Diagnostic Tool with Special Function
ANCEL FX1000 All Systems Diagnostic Scan Tool Vehicle OBD2 Scanner Car Check Engine Code Reader Transmission ABS SRS SAS BMS EPB TPMS Oil Service Reset for Single-Car Manufacturer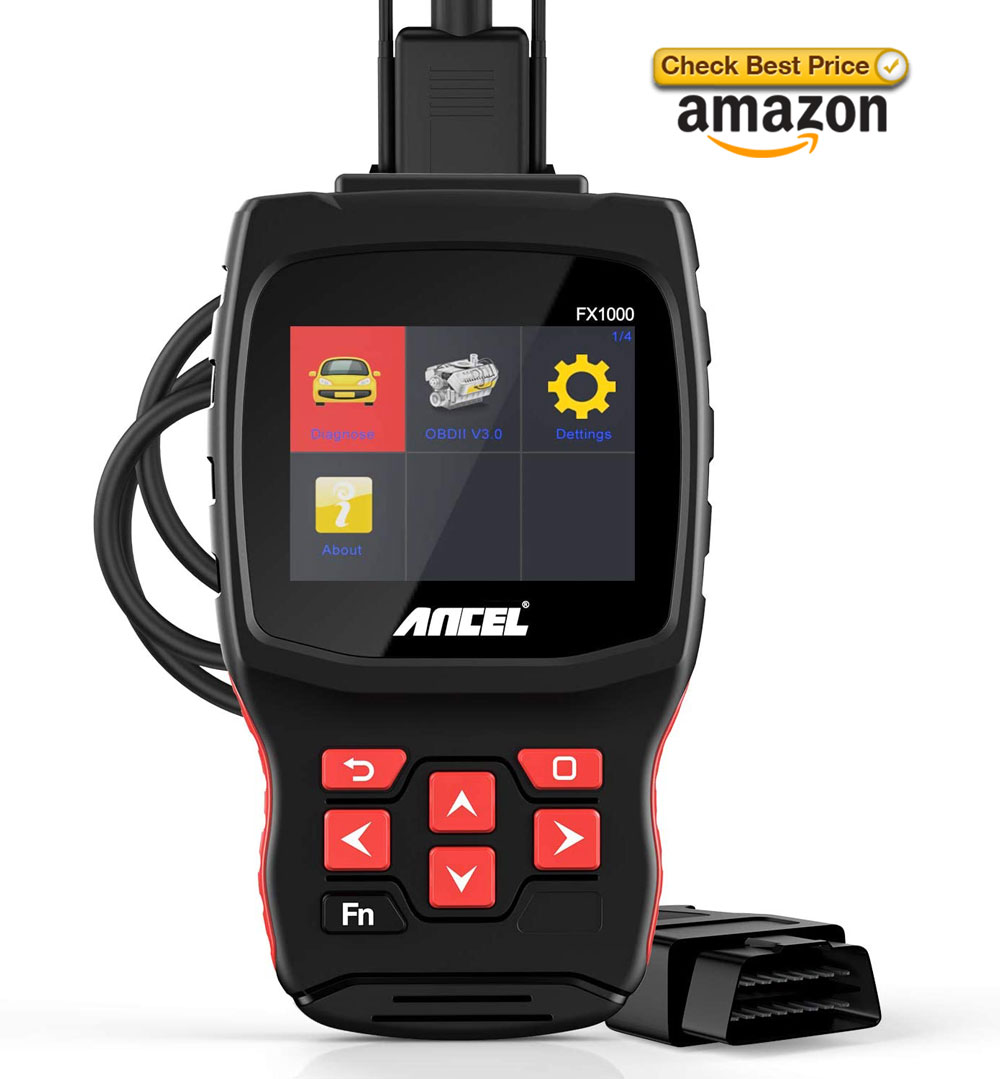 Ancel FX1000 Scanner Features:
All OBDII Service Modes
All Systems Diagnosis
Advanced Functions
Single-Car Manufacturer Diagnostic Tool
Life time free update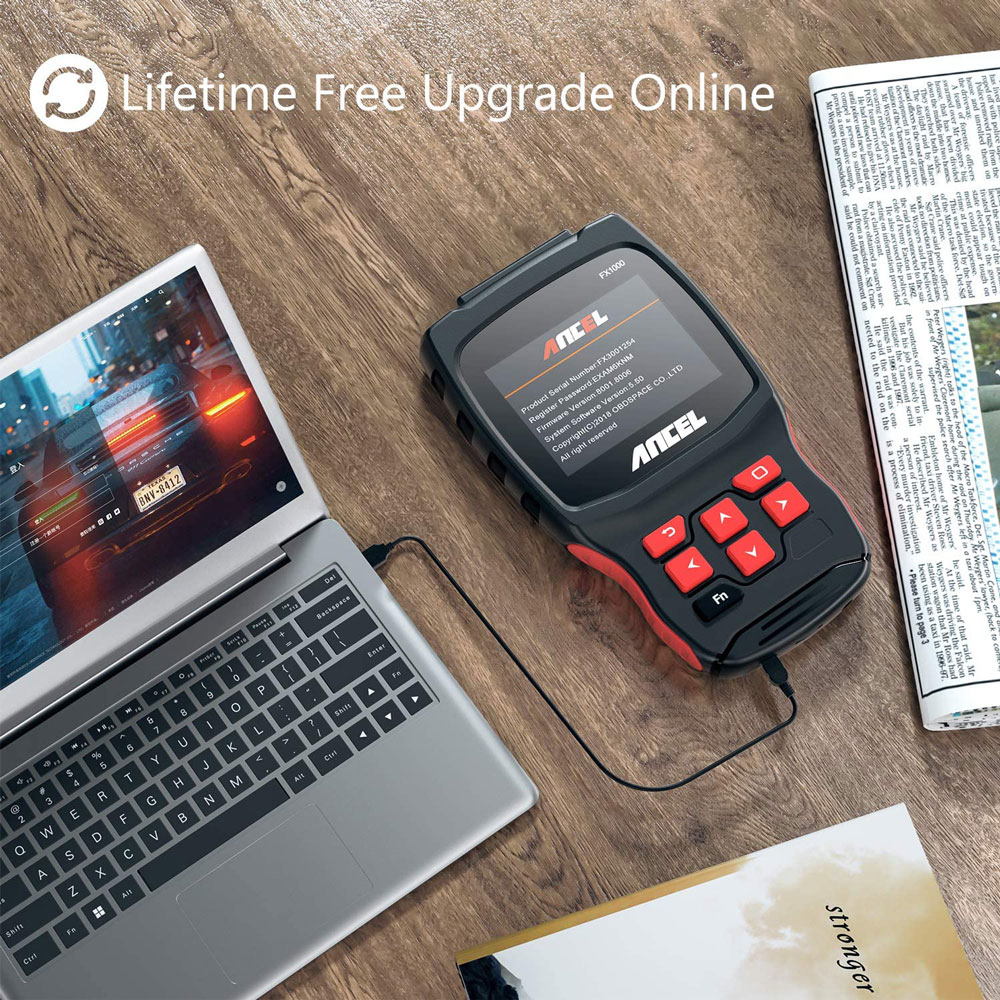 Ancel FX1000 Scanner Functions:
Read/erase fault codes
graphing Lives data stream
view freeze frame data
O2 sensor test
EVAP system test
I/M readiness status
advanced On-Board monitoring test
retrieves vehicle information (VIN)
Please Note: It doesn't support SRS reset, it can ONLY read and clear the srs error codes. It doesn't support program key function and programming.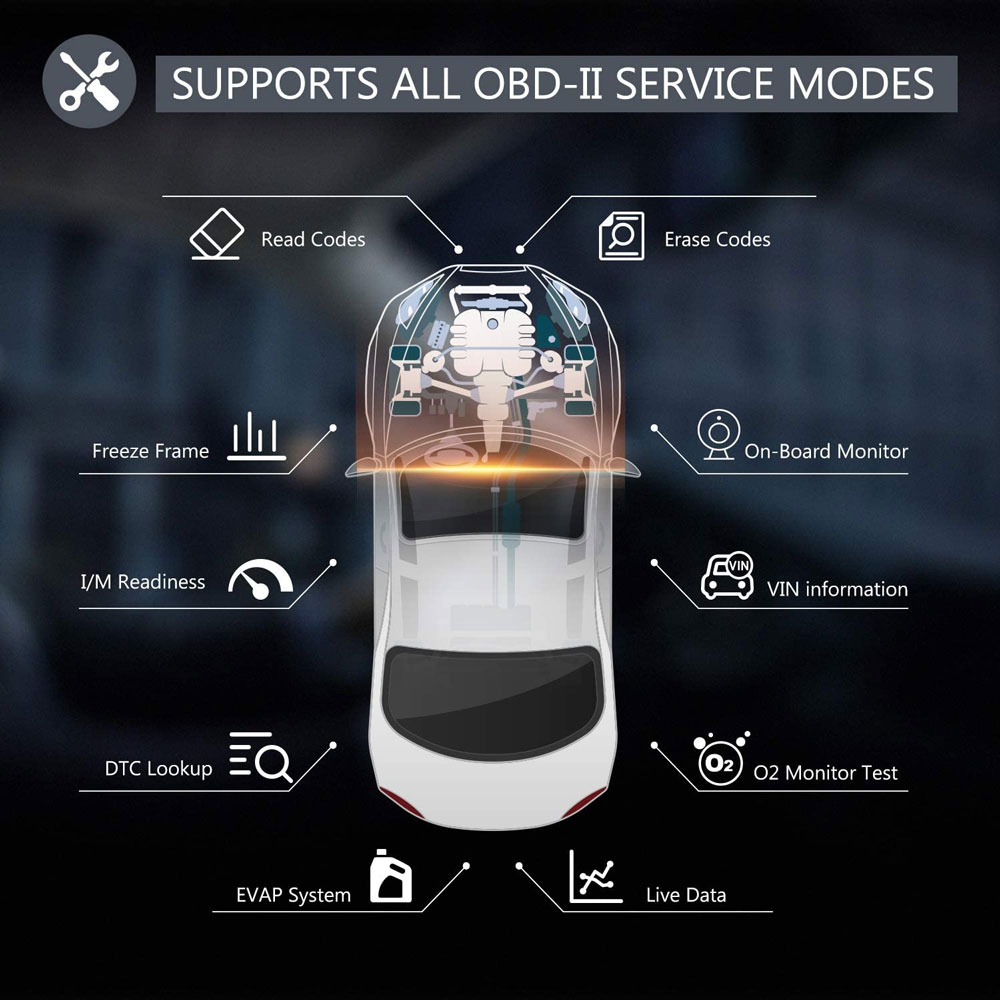 Ancel FX1000 Support Systems:
Engine
ABS
Transmission
SAS
SRS
ESP
TPMS
EPB
DPF
…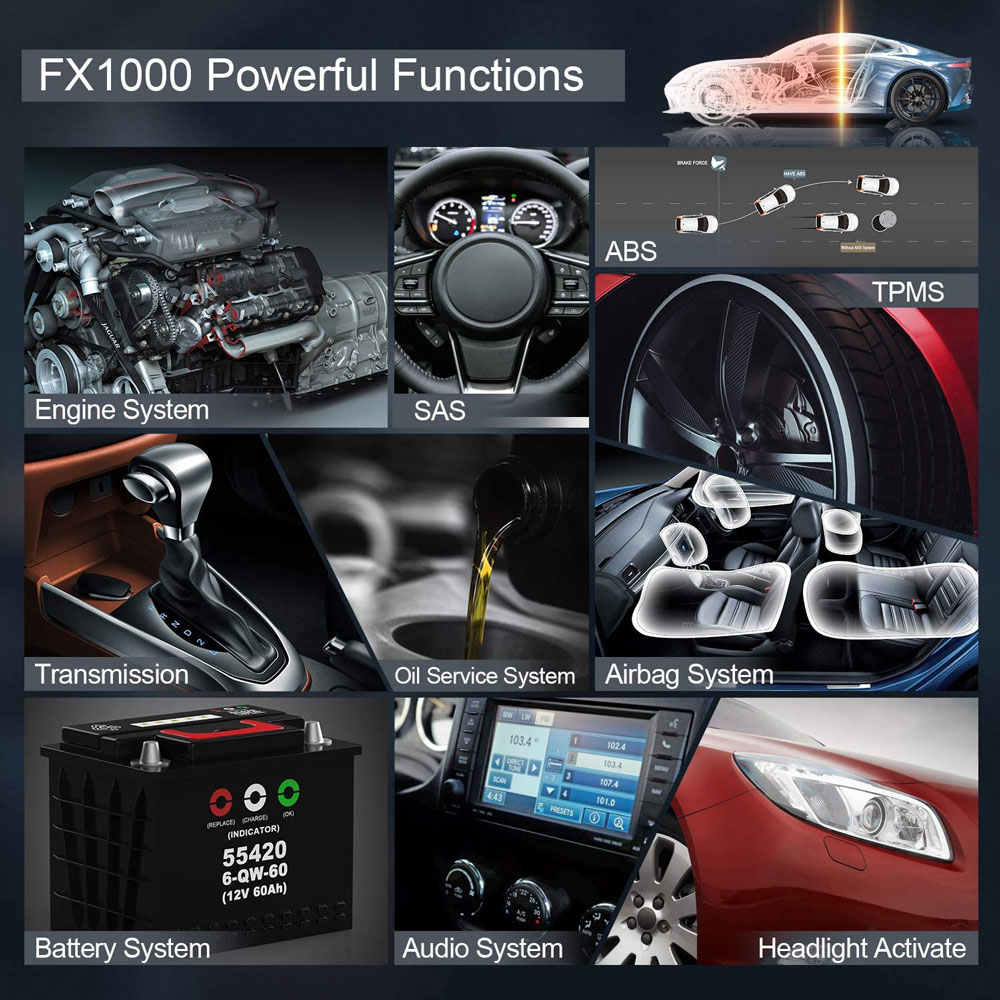 Special Functions:
Oil service reset
ABS bleeding
TPMS reset
EPB reset
Battery replacement
Injector replacement
Pump replacement
DPF regeneration
TPA Throttle position adaption
Air suspension height calibration
Yaw rate sensor calibration and so on.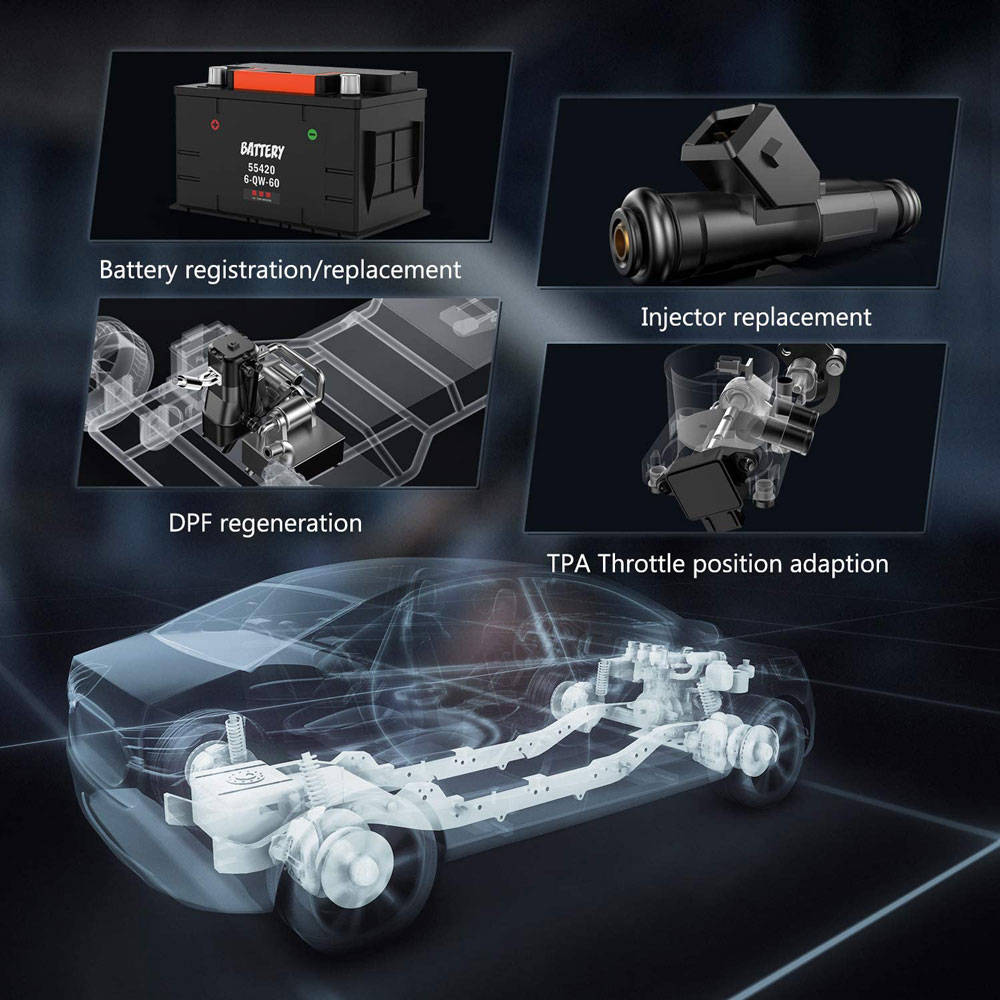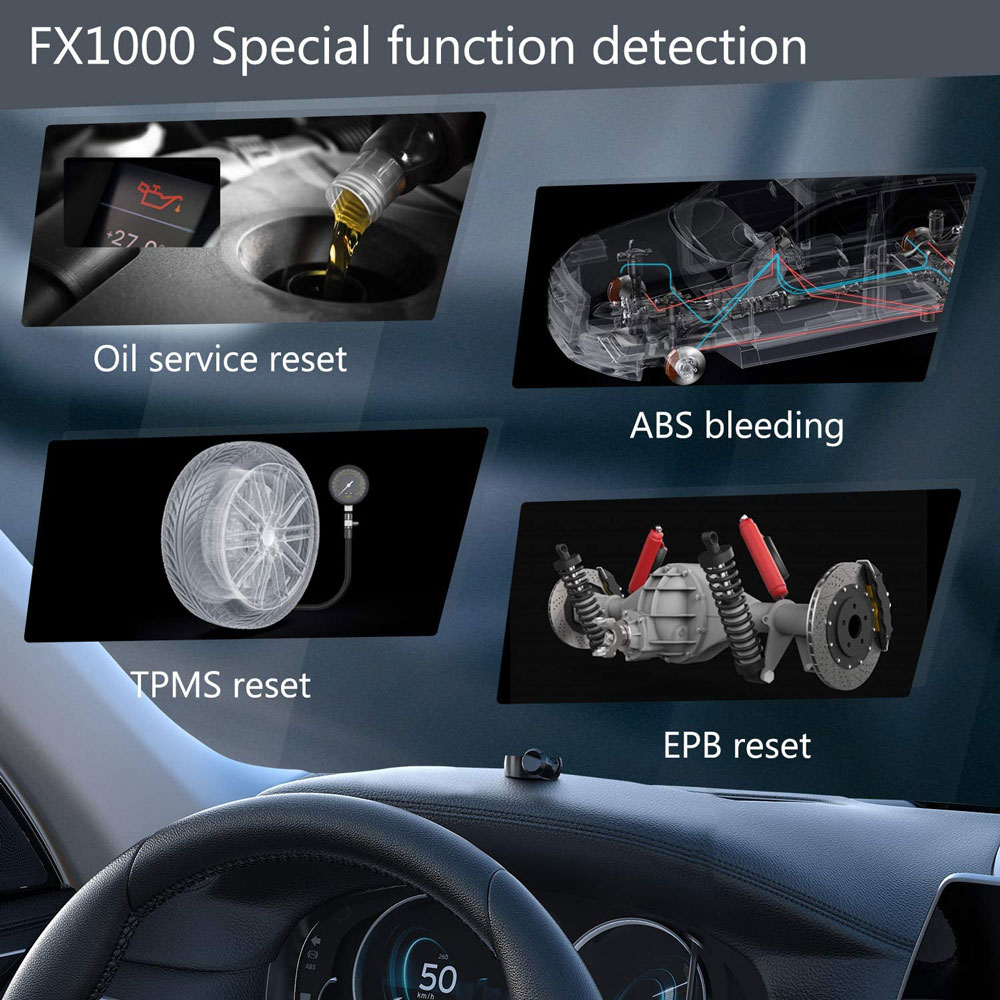 Ancel FX1000 Scanner Vehicle Coverage:
For Ford Group, GM Group, Chrysler Group, Benz, BMW, VW, Opel, Volvo, Fiat, Seat, Skoda, Audi, PSA, Renault, Vauxhall, Honda, Mitsubishi, Nissan, Toyota, Hyundai, KIA, Holden vehicles.
It comes without the software, please tell us the serial number, language and the specific car model (or the car brand) that you need when you receive it. Then we will authorize the above functions you need in our system for your device. And you just need to update. For example: If opened VAG vehicles, it can diagnose VW, Skoda, Audi, Seat and so on that are owned by VAG group.
Ancel FX1000 Scanner FAQs:
Question 1:How to download and update the software?
Answer 1:
1. Please connect the scan tool with the computer via USB cable.
2. Then download and install the update client software from the ANCEL official page.
3. Double click the icon to run the program.
Question 2: How can I get the serial number?
Answer 2:It cannot read version information with USB mode, the USB cable is only used for the update. You can find the serial number on the unit back or the main interface "About", you need to plug it into your car, so you can read the serial number.
Question 3: How to do if the screen displaying an Incomplete parameter (MCUID)?
Answer 3: Please check the following settings:
1) Please note that you need to connect the scan tool to PC with the USB cable
2) If your computer installed the anti-virus software, we recommend you to close the anti-virus software before the update is finished.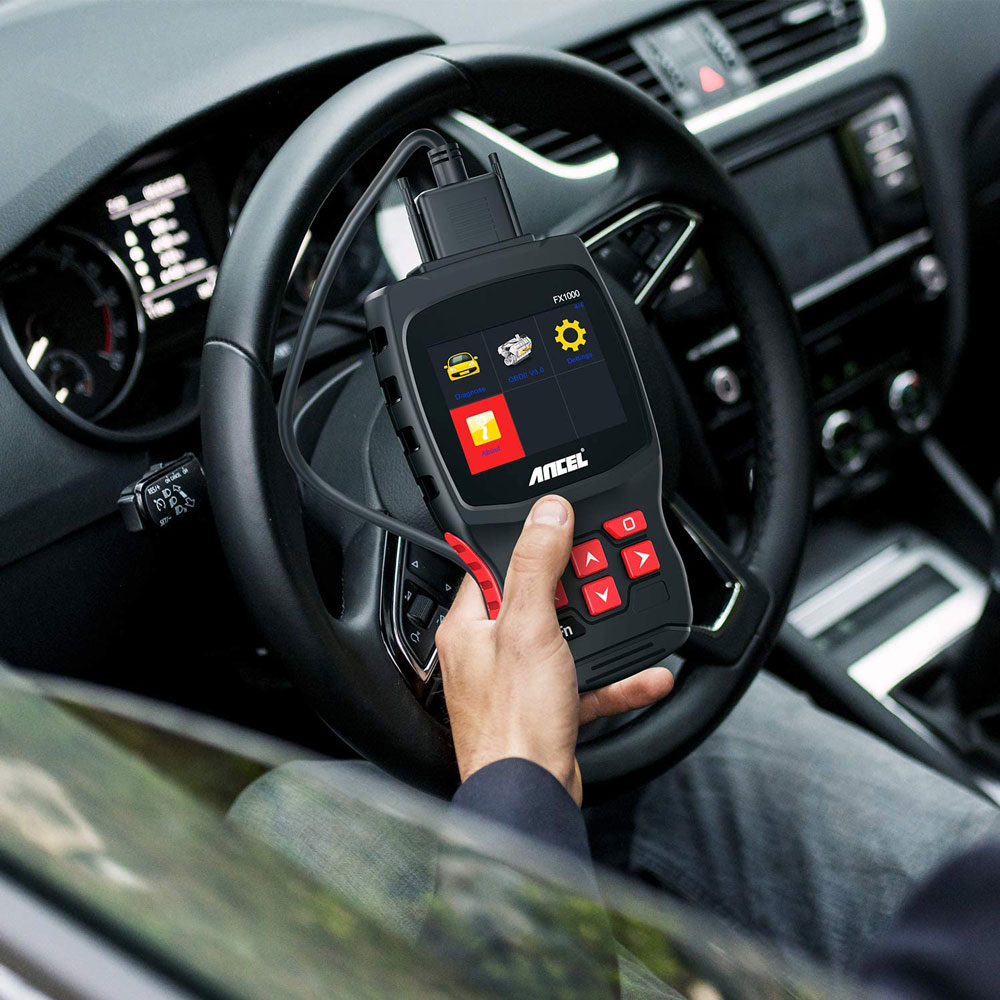 Ancel FX1000 Scanner Reviews:
Review 1:
I have other obd readers that just gives codes and they work great. But I bought Ancel FX1000 for the extra features. Like resetting my oil light, there are other ways to reset an oil light but this made it so simple. I also was able to read my airbag error codes too! Which my other reader doesn't.
Review 2:
So I originally saw the scan tool on Randomfix on YT and decided to give it a try on Chevy. It works as advertised and was easy to setup. Comes with a hardshell case and lifetime support.
Review 3:
This item Ancel FX1000 works on just One manufacturer only..
And you have to download it from your pc.. Otherwise won't work..
After you set it up.. It works like an oem scanner
Ancel FX1000 Package Included:
1 x FX1000 Automotive Scanner,
1 x User Guide,
1 x Diagnostic Cable
1 x USB Cable
1 x Carry Case
If you want more information,please check our Ancel Amazon Shop