Ancel JP700 JOBD Japanese Vehicle Code Reader
Ancel JP700 Descriptions:
ANCEL JP700 is a compatibility enhanced universal scanner. The main function of this scan tool is read and clear engine system fault code, turn off the check engine light. Even beginners are very easy to DIY and solve problems. No need to spend hundreds or even thousands of dollars to the repair store only because the check engine light on, save a lot of time and money.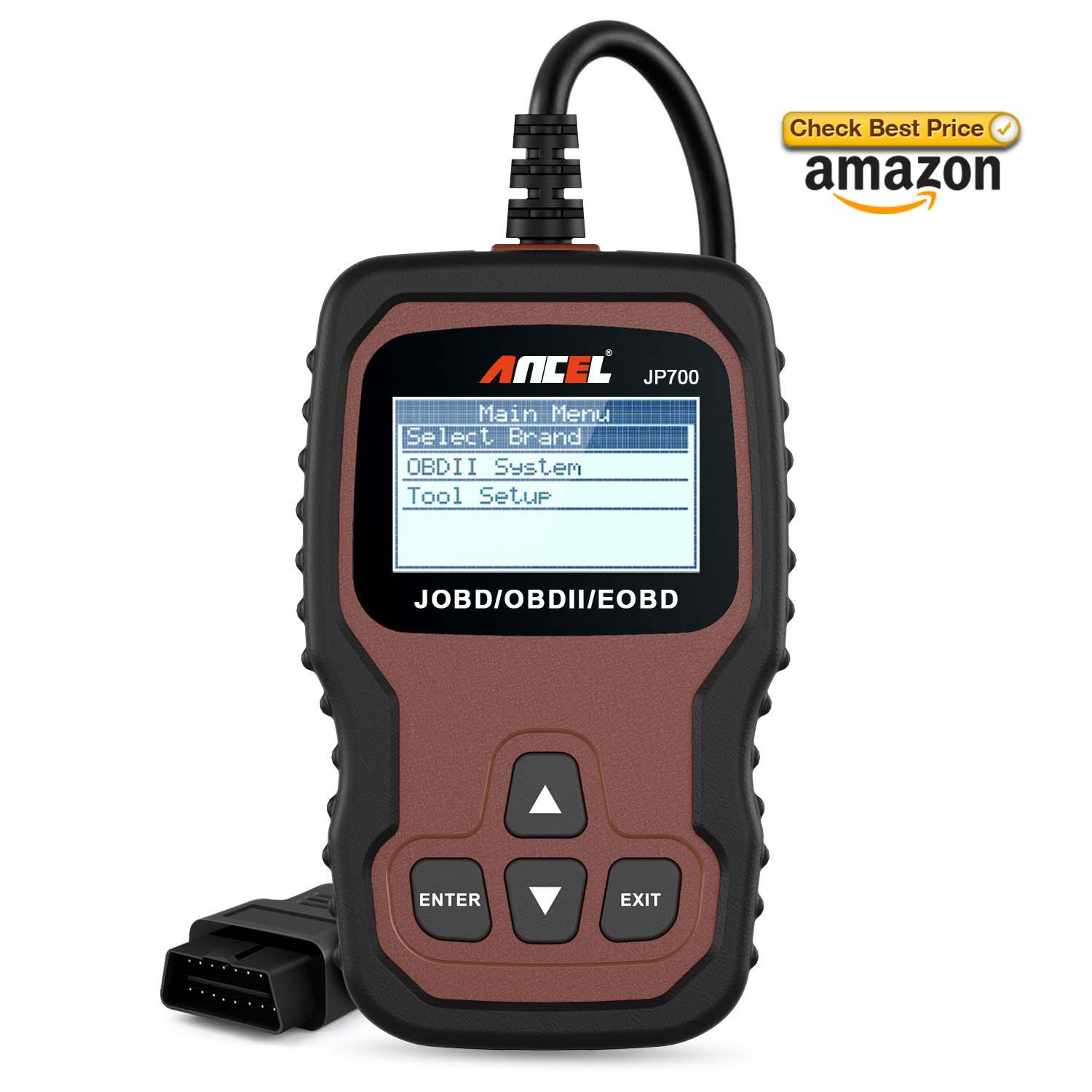 ANCEL JP700 adds support for the JOBD protocol, covers most Japanese cars. But it is not limited to Japanese cars, it also supports most 1996 US-Based, 2000 EU-Based and Asian cars. Other similar scanners claim to be able to work on all of the 1996 or newer cars, but buyers found that a lot of Japanese cars are not supported, because many Japanese cars are JOBD protocol, but ANCEL JP700 scanner really can support.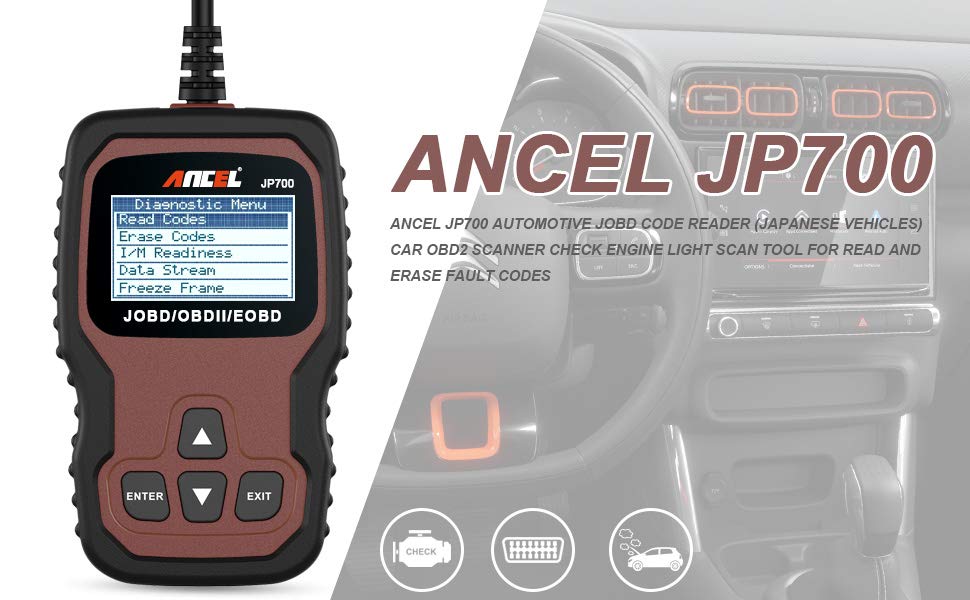 ANCEL JP700 Function List:
Read and clear generic codes, pending codes, manufacturer's specific codes and show definitions
Read live data stream
View freeze frame data
Display I/M readiness status
Feedback function
Retrieve vehicle information (VIN, CIN and CVN)
Easily determine the cause of the Check Engine Light (MIL)
Read and clear trouble codes and turn off the check engine indicator (MIL)
Specialize in testing Japanese vehicles (16PIN plug)
for Toyota, Honda, Daihatsu, Mitsubishi, Mazda, Nissan, Suzuki and Subaru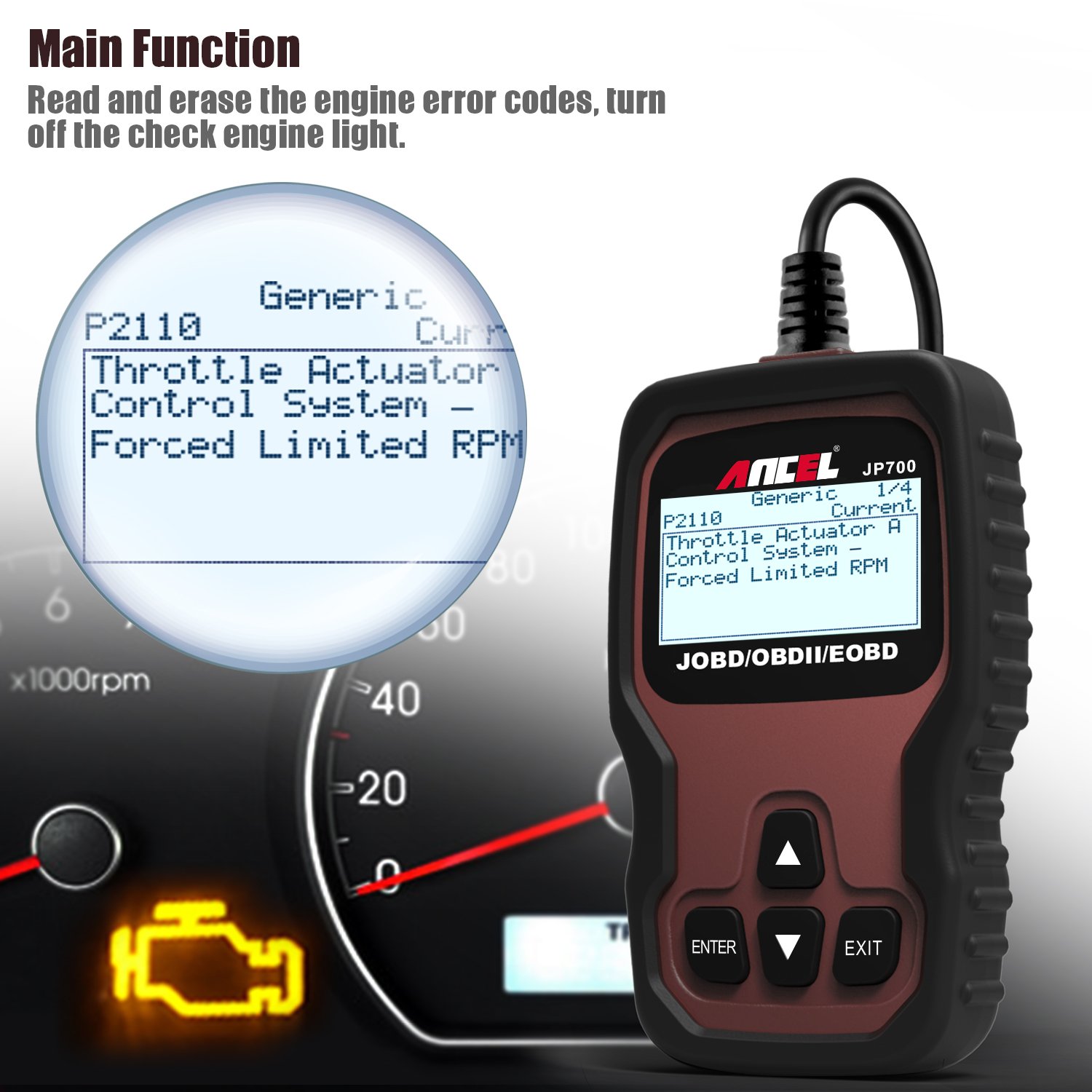 ANCEL JP700 Support Vehicle List:
Ancel JP700 Works on MOST 2000 or newer support JOBD protocol (TOYOTA, HONDA, DAIHATSU, MITSUBISHI, MAZDA, NISSAN, SUZUKI, SUBARU)Japanese cars, 1996 or newer OBD II American cars and 2002 or newer EOBD European cars. No need any Battery or Charger, gets the power directly from the Connector in your vehicle.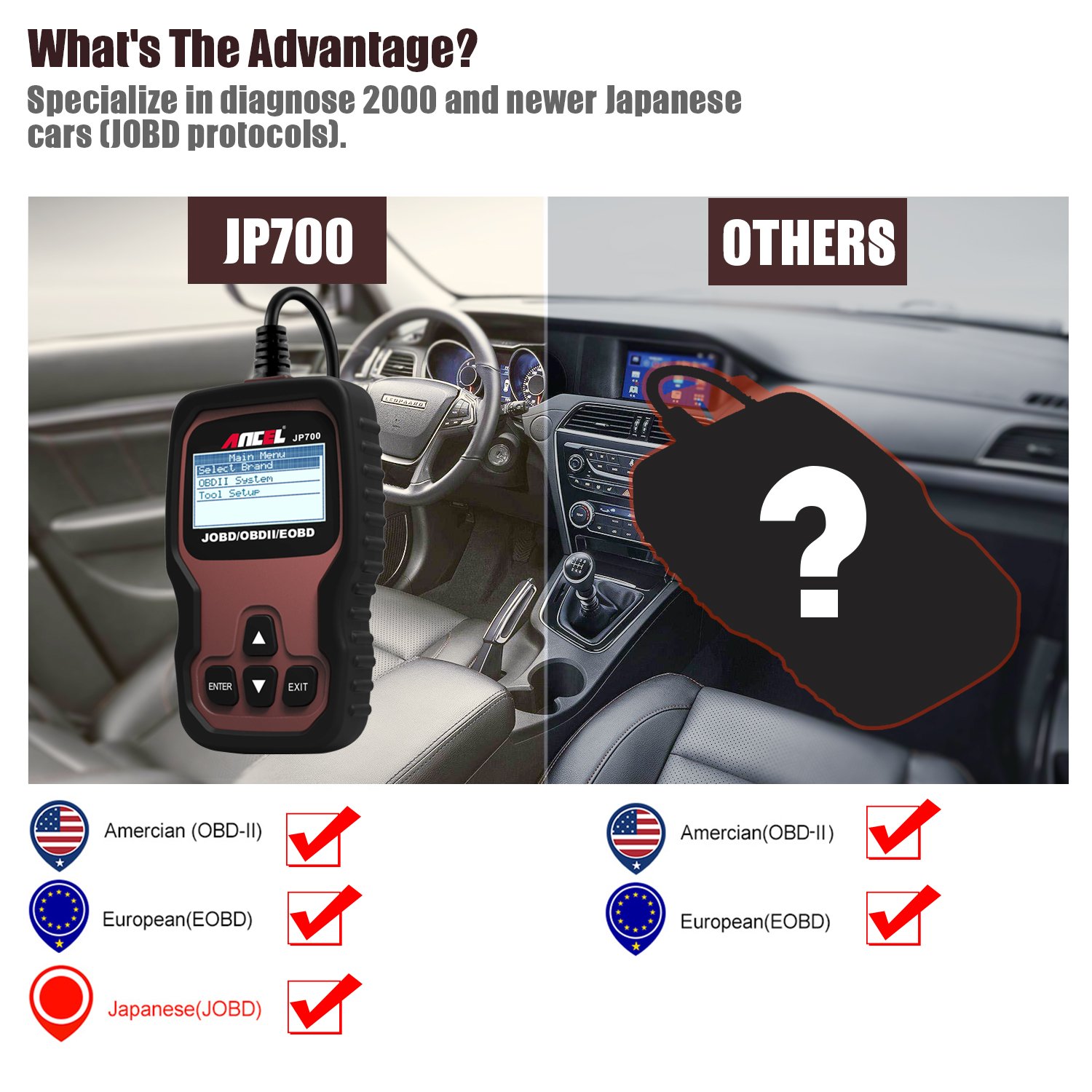 ANCEL JP700 Reviews:
Review 1:
I bought this to find what was causing the "check engine" light in my 2003 Celica. Easy to use, just plug in and it tells you what is causing the error so you can pinpoint the issue, then you can turn off the light with the tool. it also worked fine with my friend's 2008 Chevy truck in addition to what it says for Japanese vehicles.Well built, rugged construction. Handy to have, glad I bought it.
Review 2:
As the headline states, this scanner is a great way scan and delete codes in Japanese Domestic vehicles (JDM). I have used it on our 2004 JDM Nissan Cube and our 2002 JDM Nissan Elgrand with no issues. Highly recommned if you are trying to scan and delete old codes as that is all that it will do (no real time data or monitoring).
Review 3:
This is a great tool and it works on both my 2003 Subaru Wrx and 2015 Honda Vezel which are both Japanese vehicles! I think the only feature this misses is being able to just reset the ecu.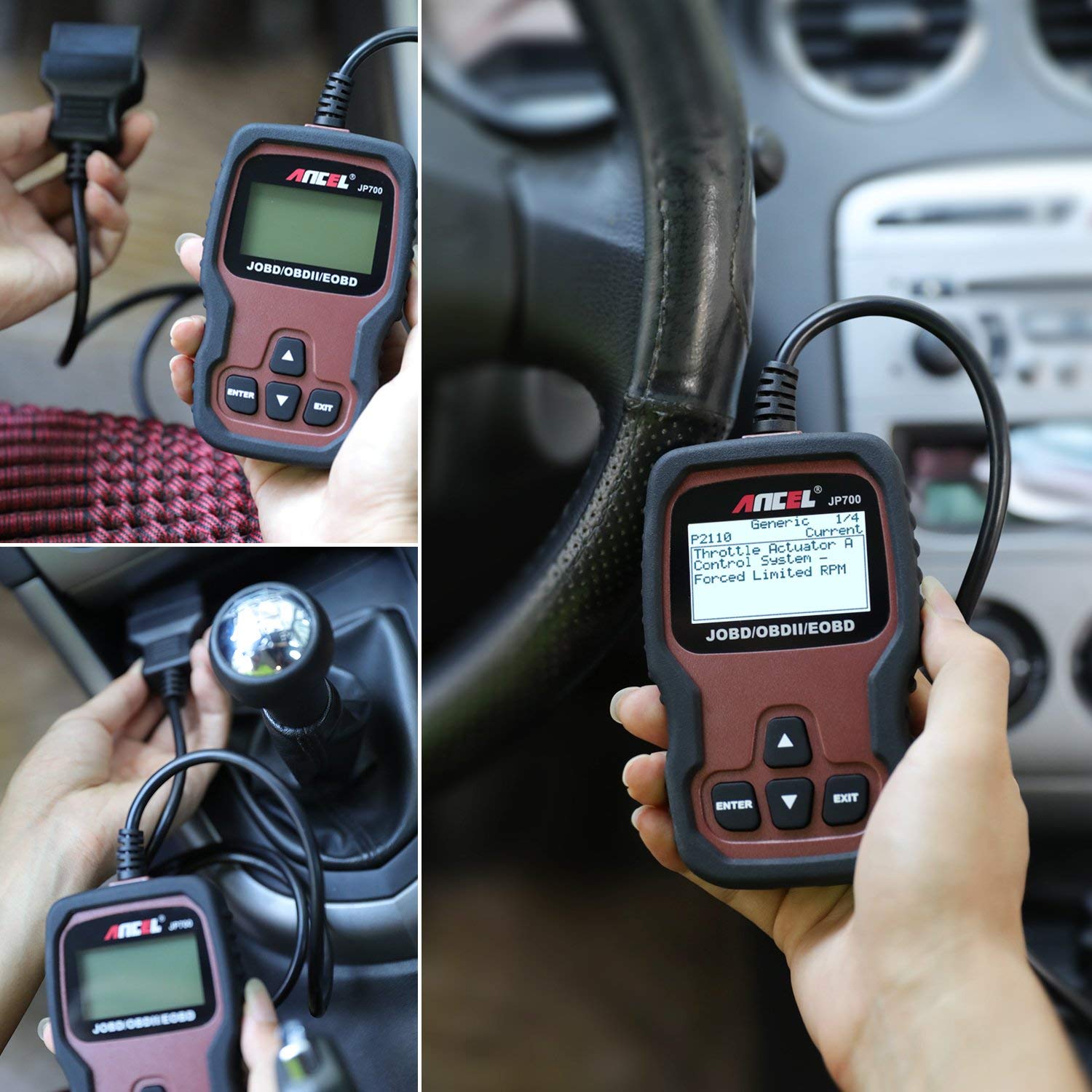 ANCEL JP700 Package List:
1xAncel JP700 scanner main unit
1xAncel JP700 usermanual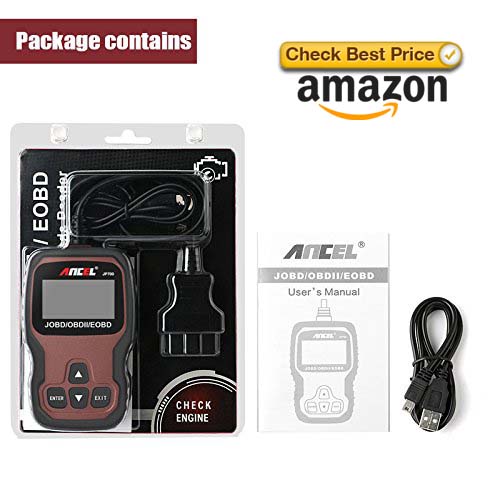 Check Ancel JP700 price & what you want on Ancel Amazon Shop