Ancel BA101 Battery Tester
Ancel BA101 Battery Tester Description:
Ancel BA101 is a professional 12V 100-2000 CCA 220AH automotive load battery tester digital analyzer bad cell test tool for Car / Boat / Motorcycle and More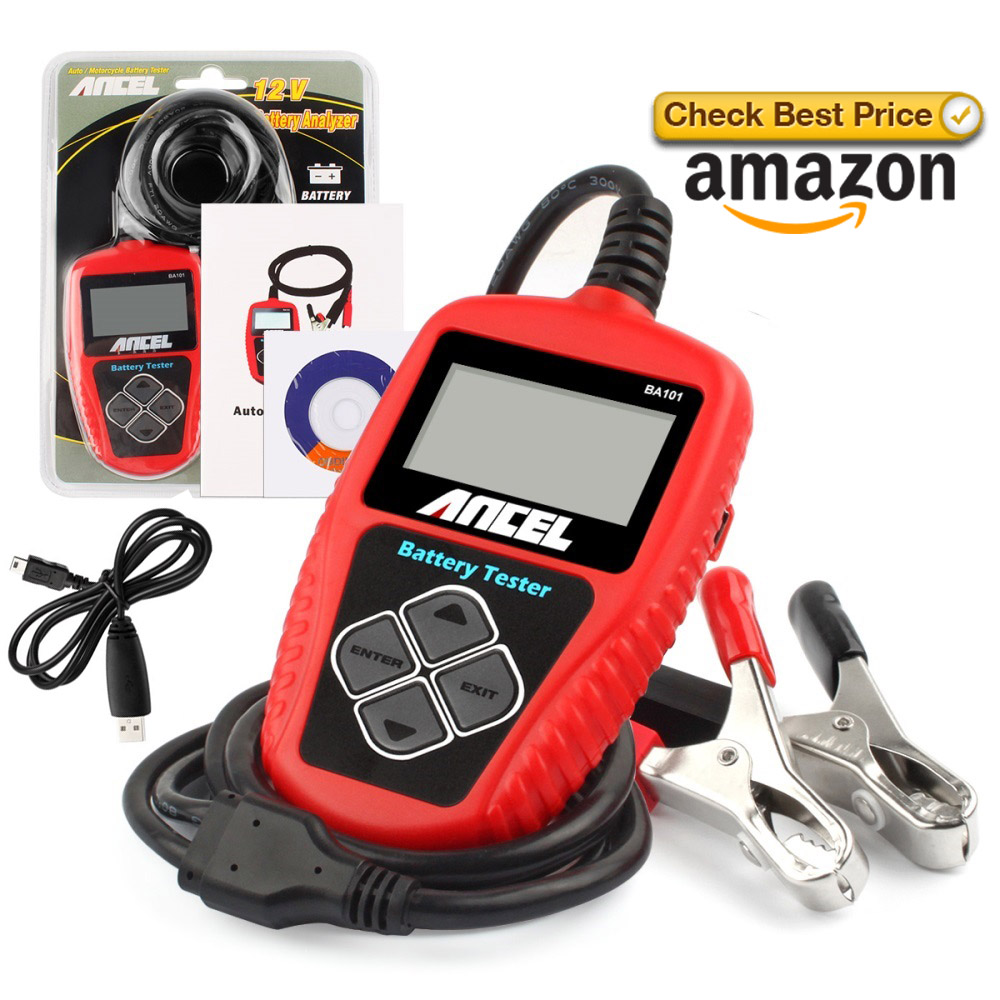 Ancel BA101 Battery Tester Features:
1.Simple and easy to use
2.Test batteries on and off the vehicle
3.Accurate results in milliseconds
4.Battery Life Analysis
5.Analysis Result : Good or Replace
6.Large easy to read LCD display.
7.Test results based on JIS, EN, DIN, SAE and IEC Standards.
8.Languages: English
9.Quick test—input battery volume (AH), then it can show the battery status.
10.vehicle cranking system test— cranking time, voltage and status.
11.vehicle charging system test—load voltage, unloaded voltage, ripple status and charging system status.
12.Store the testing result, print function
Ancel BA101 Function List:
Test Result: Good or Replace
Capacity – Cold Cranking Amps (CCA), DIN, EN and IEC information relative to battery rating.
Internal resistance value (m )
Life in percentage (%)
Cranking system
Charging system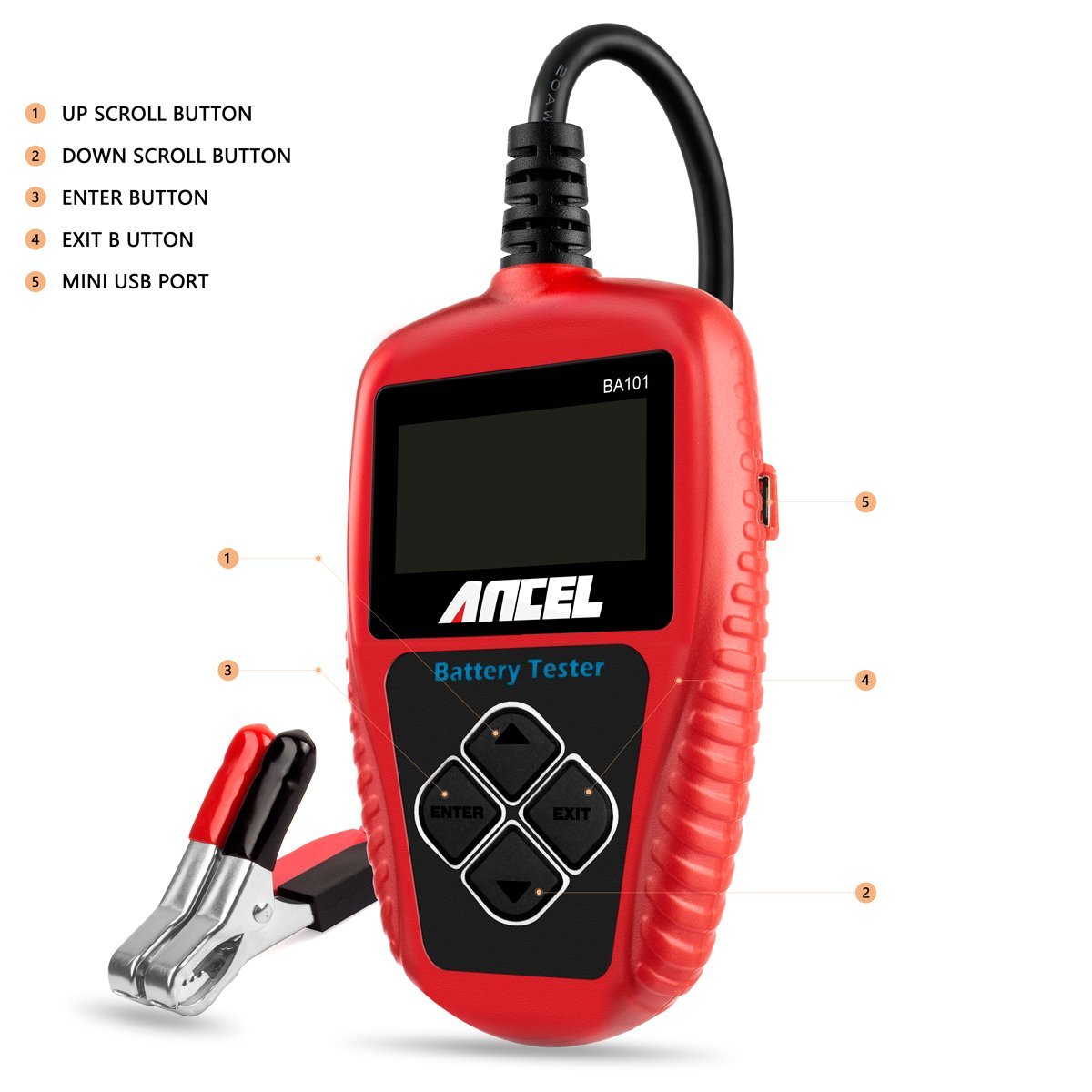 Ancel BA101 Support Languages:
English
Spanish
German
French
Italian
Polish
Ancel BA101 Application:
Use to test a wide range of 12V batteries(Starting[SLI],Deep Cycled and Marine) of Wet (Flooded),VRLA or Maintenance Free(MF),Sealed Maintenance Free(SMF),Absorption Glass Mat(AGM),EFB and GEL cell.The major battery standards CA,CCA,BCI,MCA,JIS,SAE,EN,GB,DIN and IEC are supported.
Ancel BA101 Specifications:
Display:Backlit LCD screen
Operating Temperature:0 to 50℃(32 to 122℉)
Storage Temperature:-20 to 70℃(-4 to 158℉)
Ancel BA101 Parameters:
System voltage: 12 Volts
Input voltage range: 9V~15V
Power requirements: No internal batteries required. Power on when hooked up during testing.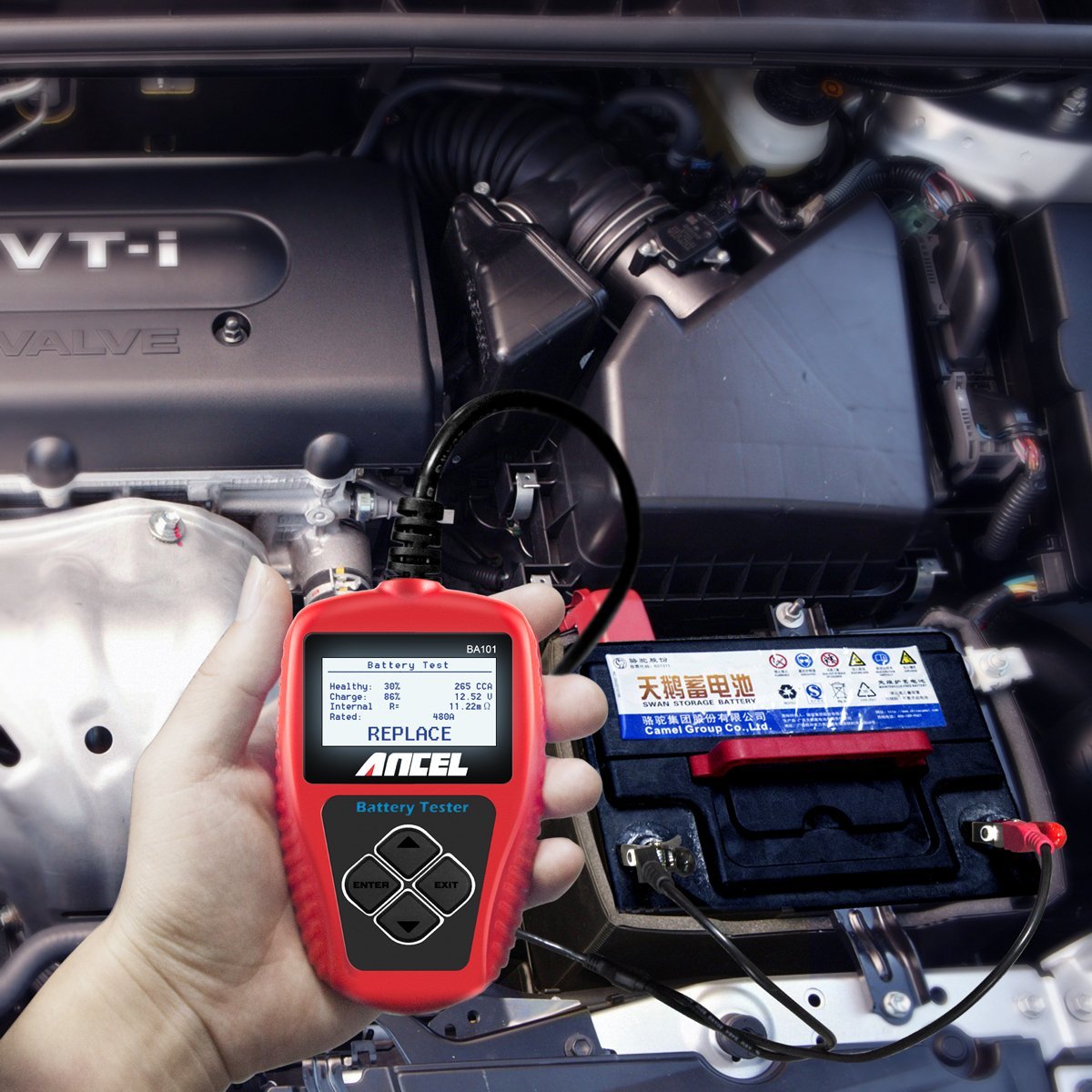 Ancel BA101 FAQs:
Q1: Can it also test deep cycle battery or house battery on a boat?
A1: User Manual says it test all lead acid batteries, including AGM, Gel and EFB.
Q2: Does it work with 12v ups battery with 125AH @ 20 Hr?
A2: Yes it does. Connect it to your battery terminals, it comes on. The first line on your menu is "Quick Test" press enter, it will now ask for your battery AH. Press the up or down keys till you have125 AH shown on screen press enter, it will give you details of the health of your battery
Q3: does ancel ba101 show the number of cca
A3: yes it shows available cca
Q4: Mine just arrived today. I connected it to the battery and nothing. How do i get it to turn on?
A4: If nothing happens when you connect the clamp it means that there is a big posibility that your ancel battery analyzer is defective. It should immediately start when you connect it to the battery terminals. Try to clean first the contact point before clamping. I hope it helps you.
Ancel BA101 Battery Tester Reviews:
Got this Ancel BA101 to test my car battery. The unit uses the car's 12V battery to power itself. All you need to do is connect the positive and negative clamps to the car battery. The tester has 4 buttons on the front, and a backlit LCD display. On the side, there is a mini USB connector used for connecting to a PC to print the test data. You can easily navigate through the menu to test the battery in vehicle, or test the battery if it's outside the vehicle. The testing takes only about 8 seconds to perform and will display the test result showing the CCA (cold cranking amp), internal load resistance, and the voltage. The bottom of the screen shows an easy to read status for GOOD, or GOOD RECHARGE, or BAD REPLACE. All the information is found in the user guide. The LCD display is also backlit, so it's very easy to read even at night.
You can also test the cars starting system, and the charging system. When you test these parameters, you will be instructed to start the vehicle and rev the engine to 2500 rpm for 5 seconds. Then the tester will begin the testing. After a few seconds, it will tell you if your starter or alternator is in good working condition.
I was able to test my battery quickly and found that I will need to recharge it before use. The tester is compact and I will leave it in my glove box so if I ever need to test the battery, I will have this tool on hand.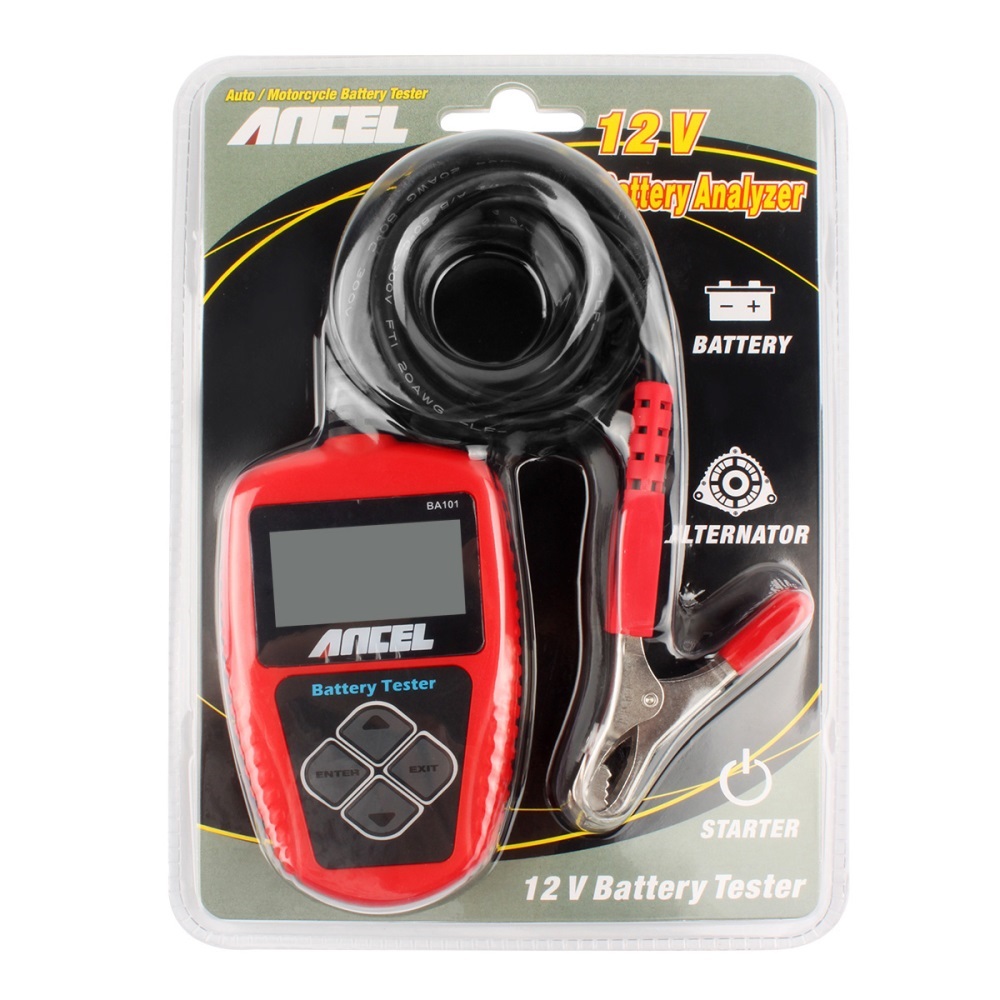 If you want more details about Ancel BA101,please check it and ask our service on Ancel Amazon Shop